Keeping your network secure is a 24/7 task. That's why we provide a 24/7 managed security service.
We live in a digital age. The way we work, how we share information and our future growth all depend on our ability to 'get online'. 
A new way of working brings with it great opportunities but also presents new risks and threats. Cyber-crime is on the increase, with circa 40% of UK businesses reporting a cyber-attack in 2022.  
With ever more sophisticated attacks organisations need proactive security that not only protects from cyber-attacks but learns and evolves to safeguard against the latest threats and vulnerabilities. That's where Convergence Group's managed security service excels. 
Exposure is risky… very risky
Being left exposed to security breaches is a massive risk to your organisation. The consequences can be far-reaching – financial, practical, reputational and legal. 
Our managed security services are designed to provide consistent, dependable protection which meet the security challenges of today, and evolve to meet the challenges of tomorrow. 
We deploy hardware and software technologies to create a multi-layer defence from the edge to the core of your network, effectively protecting your organisation's operations and seamlessly managing access. 
From resilient firewalls that deliver robust protection to Network Access Control (NAC), we help you implement and manage a secure network that covers the array of connected things your organisation needs, including employee devices, remotely connected devices, transient devices, guest/BYOD devices and IoT.
But don't just take our word for it…
Here's a flavour of who we work for.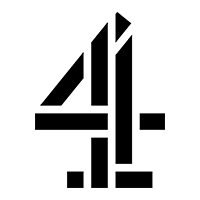 We're your perfect security partner because when you work with us, you get…
24/7 Protection…
Cyber-crime doesn't stop, so we don't either. Our security services identify and eliminate threats 24 hours a day, seven days a week, 365 days a year. 
That's scalable…
Whatever the size or nature of your business, we install and configure services that flex and adapt to meet your evolving needs. 
AND cost-effective.
By outsourcing to our specialist technical experts you strip away the cost of recruiting and retaining in-house security expertise. 
We understand how important it is for you to have confidence and peace of mind that your network security is up to scratch. That's why all our managed security processes meet ISO9001/14001 and ISO27001 standards, and our engineering team all have government BPSS clearance. 
We deploy top-rated Intrusion Detection Systems (IDS) and Intrusion Prevention Systems (IPS) that are overseen by our UK-based Network Operations Centre. 
Through our partnerships with several market-leading security services vendors we're always able to supply the best and most up-to-date security solutions, meaning you'll get the best-in-class solution. 
Our centralised dual virtual firewall is securely hosted in our datacentre delivering robust protection, high availability and operational resilience. 
How confident are you in your security services?
Cyber-crime costs the UK around £2.5 billion a year (and that number is rising). 
Ransomware is on the rise, with high profile attacks such as the WannaCry ransomware campaign that affected the NHS and many other organisations worldwide. Increasingly, businesses and organisations are targeted over individuals with organised UK cyber-crime groups on the rise as well as attacks from nation states. 
It may sound dramatic but the risks are real and the fallout, from not being properly protected, can be catastrophic. 
Our managed security service is both adaptable and flexible. You only pay each month for the services, solutions and management you need. That way you get the strongest possible protection combined with maximum value for money.  
Get in touch with our team of cyber-security experts to discuss your requirements in detail.
We are very selective about which vendors and suppliers we work with. We only work with those we think will deliver the same outstanding service and technical expertise that we're committed to. 
The proof is in the pudding…
Real-life examples of how our awesome total connectivity solutions are helping others (case studies for short).
Ready to level up your business' connectivity?