Just like Rick Astley, our Local Area Networks won't let you down
When it comes to keeping your team connected, you need a system you can rely on, no matter what. 
Find out how we can take the pain out of managing your network with our intelligent LAN/WLAN services that deploy best practice network design and implementation that help keep your business running smoothly. 
Our expertise, your peace of mind
We are the trusted Wireless and LAN specialists with clients in enterprise, health, education and retail. We design, deploy and manage some of the most complex networking solutions for organisations across the UK. 
From consultancy, design and installation through to technical support, training and 24/7 proactive management, we challenge customer preconceptions and offer expertise and exceptional service. 
Our wired and wireless LAN solutions are secure, dependable and backed up by our expertise as well as partnerships with leading network infrastructure manufacturers.  
But don't just take our word for it…
Here's a flavour of who we work for.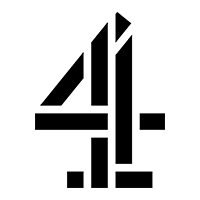 Time and technology are often the enemy when it comes to controlling your network effectively.
The problem is that network management is becoming increasingly complex, requiring multiple resources and often performed with no inventory. 
That's a lot of pressure on your team.
We understand these challenges and help hundreds of organisations every year address them. Our team of engineers help customers with: 
Accelerating implementation of new technology

 

Assisting your networking teams

 

Optimising security

 

Optimising performance

 

Continuing to support ongoing operations of your infrastructure

 
Our team of experts design, deploy and manage your wireless LAN networks to ensure you don't lose out to network downtime and that your teams can connect to the applications they need to do their jobs. 
We understand that every customer's networking requirements are unique which is why we use a bespoke approach to design, consultancy and installation of your network. 
Our team of experienced and highly qualified technical consultants take time to 'get under the skin' of your organisation so that they fully understand the objectives, challenges and aspirations of your networking requirements. 
With over 600 network and wireless installs, we have experience and expertise.  
Our team of engineers hold the highest accreditations and access to a considerable support network so you can relax knowing your network design is in the safest hands. 
As your expectations and requirements of the infrastructure evolves, the configuration will need to be reviewed and modified. Often organisations lack the in-house expertise to deploy, operate, and maintain new capabilities or meet tight deadlines to implement changes. 
Improved connectivity, better mobility and greater security
Our service levels are a cut above: 
Full network inventory database

 
We make sure every customer has their own unique inventory database

 

 
Intelligent, automated network monitoring

 
With a live inventory database, we have full visibility and control of your network. So, we can also identify usage trends, security vulnerabilities, advise on network design administer user access and so much more

 
24x7x365 technical support

 
We have 24x7x365 Birmingham based NOC with 1st, 2nd and 3rd line technical support, available over the phone for when you need it

 
End-to-end network lifecycle management

 
Our skilled team can support you from an initial network health-check, through to design, project management, hardware provisioning and on-site engineering and network edge security
Find out more about LAN/WLAN services here.
We are very selective about which vendors and suppliers we work with. We only work with those we think will deliver the same outstanding service and technical expertise that we're committed to. 
The proof is in the pudding…
Ready to level up your business' connectivity?